"Software is eating the world," observed entrepreneur and Hewlett Packard Enterprise Board member Marc Anderssen in his influential Wall Street Journal essay half a decade ago. Software's appetite still seems insatiable as it continues to digitize bigger and bigger chunks of our analogue world. Hybrid cloud and edge computing, photonics and persistent memory, virtual and augmented reality, and artificial intelligence (AI) are the innovations that will harness the digital imprint of our reality for our benefit.
Ours is arguably among the most ancient of professions. Essentially, it is about telling right from wrong and conveying our judgment eloquently and subtly, mostly as advocates on behalf of others. Is software eating the legal profession? It has not yet done to law what it has, in conjunction with robotics, to assembly line work. Still, software has already made significant advances in transforming the way we work and as AI and the computing power behind it continue to gain in sophistication and strength, technology's full impact on our profession is still ahead.
Three decades ago the legal profession was almost entirely analogue. Lawyers had to read and memorize the codes and court cases and mobilize this data with their brains while advising clients in face-to-face meetings or plead in court, correspondence was paper-based, and fax machines provided for speed. The legal education I went through (or had to endure, I should rather say) entirely mirrored this reality by valuing memory above all. We could say that this was the era of ultimate personal computing.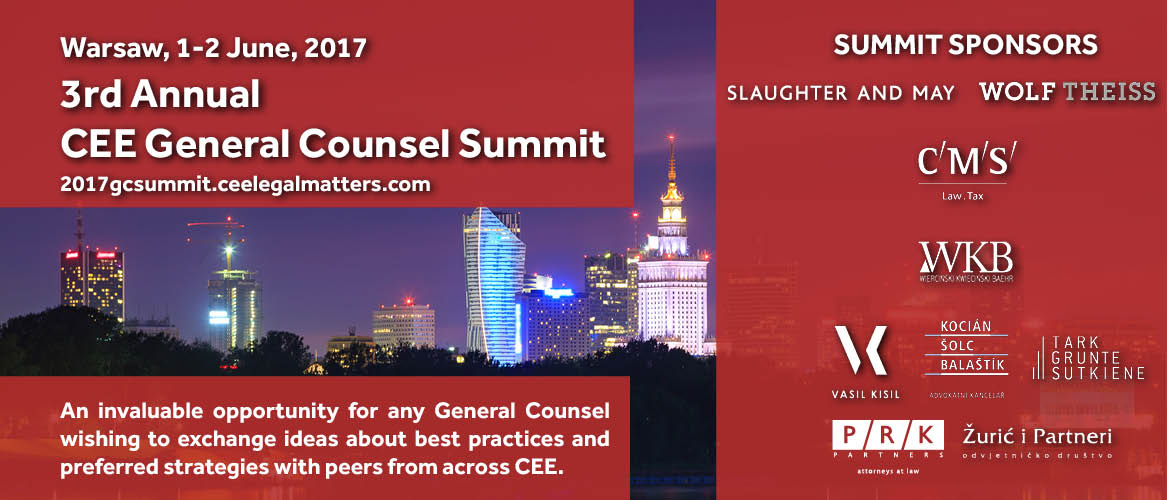 Digitized codes, laws and court practice, powerful search engines, the Internet, e-mail and MS Word, version control and comparison, and mobile communications have all quickly infiltrated lawyering with the same dramatic impacts as in other professional fields, and our lives in general. If you haven't yet tried using Google when under time pressure for advice on a special topic, try it, and you will be pleasantly surprised at how much free, high-quality writing is out there by trustworthy authors.
The largest international law firms were probably the first to go beyond the use of these widely available innovations and implement information technology solutions tailored to law. They introduced firm-wide private cloud-based computerized filing and time keeping systems integrated to an extent with Outlook, MS Word, accounting and billing systems, as well as automated template creation. The benefits were obvious. Confidential information was now kept in secure datacenters, all digital information was tagged and organized, trackable and transparent, and the first drafts of complex financing or M&A contracts were drawn up for specific transactions in no time.
IT infrastructure, including the software behind these systems, required a very significant investment. It is therefore not surprising that only the legal departments of large multinationals were able to follow suit in implementing similar solutions. The challenge for in-house teams is to guarantee rapid and high quality service for business and other functions more cheaply than it would cost to outsourcing it, both around the world and across disciplines.
While usually disliked by in-house attorneys, time tracking gives leadership insight into how resources are deployed and reveals under-deployment or overstretching both regionally and by discipline. It can also serve as the basis for internal cross charging of costs, something that the consumers of in-house legal services probably don't like, but which could nevertheless further improve the efficiency of resource use. In-house clients would not engage counsel for low value work or attempt to use them as administrative staff (e.g., for filling in tender forms). This would free up legal resources which could be saved, thus resulting in the reduction or more effective deployment of staff; i.e., higher value work would receive more attention.
The enhanced situational awareness that more accurate and rapidly accessible data can bring is achievable across the board.
Some CRM systems have modules for lawyers to upload and modify draft documents, create legal opinions, and keep copies of executed digital documents or scans of hard copies with wet ink signatures. Actually, hard copies and wet ink signatures are losing ground in contracting, not necessarily to cryptographic electronic signatures, but instead often to simple electronic quotes and purchase orders which usually refer to the general contracting and procurement terms and conditions of the parties. Therefore, when suppliers and customers negotiate a frame contract, they usually include a clause overriding any reference to both parties' general terms and conditions to block out interference with the default settings of their quoting and purchase order-generating systems. 
A case management system provides case managers, leadership, and finance departments with up-to-date data on litigations including what is at stake for their companies legally and financially, as well as providing information about the actual and expected costs of defending or pursuing cases.
Corporate data such as authorized signatories, shareholders, tax numbers, and business addresses of companies belonging to the same international group are integrated into subsidiary management systems.
Internal investigations are overseen with similar tools, allowing for both digital record keeping and efficient management level coordination, while business amenities approval and tracking tools provide control over the implementation of corporate policy, as well as a transparent database for both internal and external audits.
While technology has decreased the need for qualified lawyers, administrative staff, and paralegal hours through streamlining and speeding up processes – allowing you now to do more with less – paradoxically, it has increased administrative tasks for attorneys. The fraction of a full-time administrative position that this work represents today has been taken over by lawyers.
Today's widely available tools are good in capturing and presenting data and basic analytics but as AI offerings mature, we should expect to see more benefits from the captured data. The AI behind Google's free online translator might seem humble based on the results it returns when compared to a skilled human translator, yet it is a valuable tool in the hands of a regional attorney for quickly assessing a foreign language document. AI is reported to efficiently process case law and provide useful analysis of outcomes.
I suspect that AI is a good solution for analyzing draft contracts and come up with suggestions for their approximation to client expectations based on pre-set preferences, drafting history, the economics of the given transaction, and so on. These capabilities would come in handy for processing lower risk and low-complexity contracting work in supporting human decision making. However, I remain skeptical as to whether we are willing to entirely relegate the human experience of deal making to machines, blindly trusting their judgment. I think we are now somewhere half-way in the digitization of the legal profession and the crossroads for deciding how much more fundamental machine interference we want to see are getting closer. In the future our profession, both in-house and in private practice, might need fewer people as a result of computers taking over more tasks and, and those tasks remaining in human hands may not be remunerated as highly as now. However, I think that lawyering will remain a fundamentally human activity based on human judgment, at least in the second instance.
This Article was originally published in Issue 4.4 of the CEE Legal Matters Magazine. If you would like to receive a hard copy of the magazine, you can subscribe here.