EY is one of the four largest professional services networks in the world, together known as the "Big Four." For a long time, the professional services industry was viewed as traditional and conservative, with the first professional services provided by legacy firms more than 110 years ago. However, it is undergoing fundamental changes today – the digital disruption poses challenges to all industries, and the professional services sector is no different. 
We are expanding our service offerings to tap into new areas, and our support for clients is no longer limited to auditing financial statements or providing transaction and tax advice. Today, our services may include the development and licensing of sophisticated business software or the provision of web-based tools or smartphone applications. Data privacy and cybersecurity are also increasingly dominating our agenda. In the CIS region, Russia and Kazakhstan have recently adopted stricter regulations around data privacy. 
Both regulators and clients are becoming more and more concerned about data protection issues. The dramatic changes we can now see in both the business and regulatory landscape have a number of significant consequences for our in-house legal department, as we have to face new challenges together with our industry.
For example, our standard engagement agreements have become too "tight" to accommodate the specifics of our new services, and we have modified our templates to adapt them to our new digital offerings. Today, provisions related to software development, licensing, IT support, and other activities that used to be in the province of the IT industry, rather than professional services, are often embedded in our service agreements. We also now have to ensure that data privacy and information security concerns are taken into account in our contracts.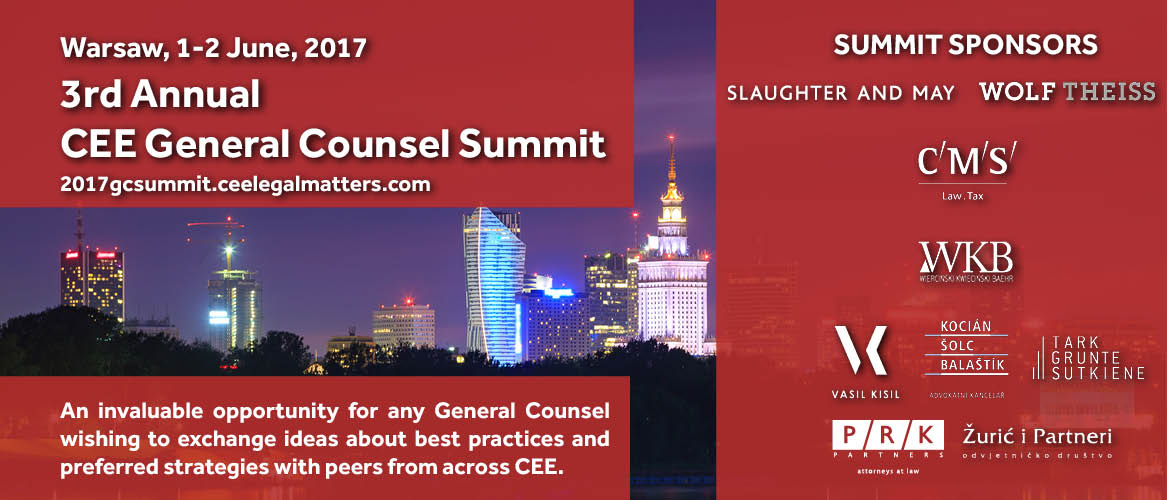 Correspondingly, the new tasks set before in-house lawyers require a set of skills, experience, and knowledge that would be inconceivable in the past. If three years ago someone within the firm had asked me to draft a software license agreement or give advice on a cross-border data transfer, I would not have hesitated to refer the matter to a specialized external law firm. Today such an approach does not seem feasible, both from the operational and cost-saving perspective; we need to have the respective capabilities in-house. 
What should a General Counsel's response to these challenges be to remain a trusted business advisor for our internal clients? First, it is crucial to have the right talent on the in-house team. Hiring lawyers from the professional services industry or financial sector would have been the right choice several years ago. Now I'd rather look at applicants with experience in the IT or FinTech spheres. Having at least basic knowledge of data privacy and IP laws has become an absolute must nowadays, so a Head of Legal should make sure new hires have it. 
Second, having just one subject-matter expert in IT, IP, or data privacy matters in your team is no longer sufficient – you should make sure the relevant expertise is shared with colleagues through practice groups and internal trainings. 
Third, regulations and business practices are constantly changing, so General Counsel should make sure that their teams keeps up with what is going on in the relevant field. We must be connected and insightful. For us in the EY CIS General Counsel's Office this means that we make every effort to utilize the expertise available within and outside our global organization. In addition to external trainings, we communicate with and learn from knowledgeable and experienced colleagues across the entire EY network. We keep in touch with our IT and Information Security people. We monitor the briefings, memos, and other communications from regulators to understand the regulators' opinions and to be able to anticipate changes in the relevant areas. It also helps a lot to maintain relations with colleagues in both our industry and other sectors – such cross-industry knowledge exchange can bring numerous fresh ideas. Last but not least we try to benefit from events held by reputable external law firms and bring external lawyers to speak at our internal trainings, which helps provide access to cutting edge expertise and knowledge. 
That being said, I must confess I am strongly convinced that today's General Counsel should always look to the future: In the quickly changing times we live in, what may sound like science fiction today can land on your desk as a legal matter tomorrow.  It is our professional duty to be prepared for this.
This Article was originally published in Issue 4.4 of the CEE Legal Matters Magazine. If you would like to receive a hard copy of the magazine, you can subscribe here.