In the 18 plus years I have been an in-house counsel I have had the opportunity to observe the evolution of that role. These days, in-house legal counsel do more than simply review contracts and provide legal counseling. We are no longer transactional clerks who merely approve what has already been done. General Counsels have evolved from being purely legal advisors to being strategic advisors. It is not enough now merely to provide guidance and business solutions on specific issues or resolve disputes that may arise. We must be forward looking business partners, seated at the table at which strategic decisions are made. 
Today's environment is more complex and demanding, and the traditional way of working is no longer sufficient. We must learn to be more agile and flexible and to take manageable risks. This is the differentiation point for us from outside counsels. 
Since business and the number of internal clients is growing constantly, and there is naturally a commensurate increase in the work load – though the resources available to you may not have increased accordingly. The solution to managing this problem is empowering your team and internal clients to free up your time and focus on work that matters most. I always encourage my clients to share their expectations, fears, and plans in advance. The nature of my relationship with clients defines the level of service we can offer. Communication and trust is essential to be able for sustaining a smooth business relationship. Educate clients, create culture within business, so you can empower business clients. 
We should aim to support the strategic direction, growth, and productivity initiatives of the companies that we work for by providing proactive and effective legal advice in a timely and consistent manner.  I believe our role should focus more on ensuring that the business operates using sound governance that protects the company's people, resources, technology, brands, and reputation. In order to do so we should develop a business acumen and understand how the business works. My philosophy is to treat my job/function as a business unit and have a functional mission which serves my company's vision.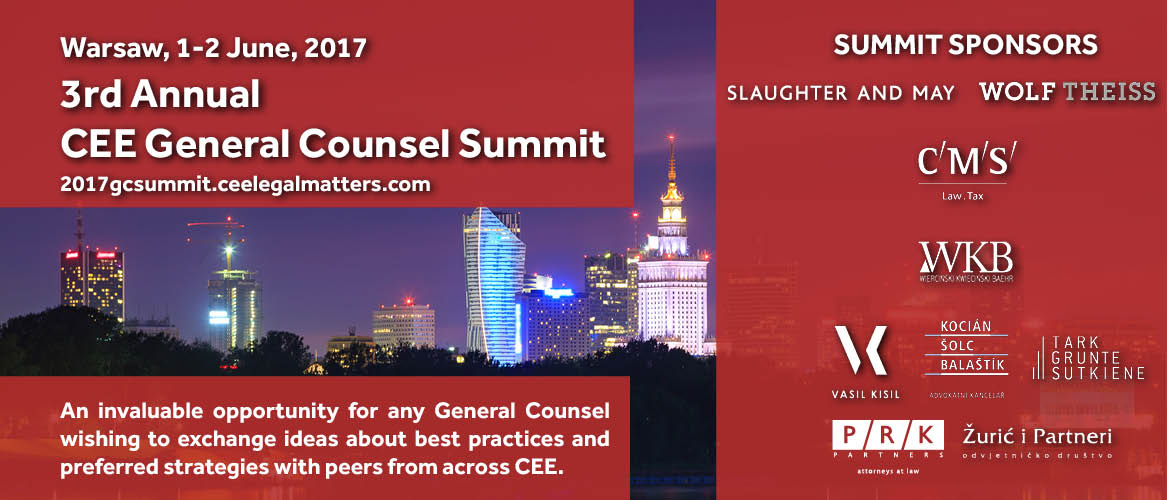 In previous decades, the expectation was that the legal department would be staffed by experts, but the current trend is towards employing generalists while retaining a center of excellence within the function. Developing ourselves and broadening our knowledge is key. We have areas to master that we were not taught at school. Following legislative developments proactively by means of external networking definitely helps in this task. 
Another critical way that the in-house counsel's role is evolving is the new focus on Compliance.  Non-compliance has an impact on the company's financial results and reputation and sometimes even on individuals. The bar is getting higher every day. That's why we should be pro-active in identifying areas of potential improvement by conducting self-gap & opportunity assessments. 
We should live the "acting like owners" culture and seek to simplify and standardize compliance systems and processes. With my team and the support of our company we implemented some tools which have helped us to be more productive and efficient. For example, we designed and implemented a tool that helps us to review and approve government dealings; an online review and approval platform for contracts; and a functional share-point site to allow business clients to obtain what they need with the guidance of available check-lists, cheat-sheets, and trackers. These days accessibility from offsite with smart phones makes the use of such tools easier and more user-friendly. These tools and platforms not only help us to review and respond to inquiries, but minimize the time we need to do so. Most multinational companies have at least quarterly reporting and internal compliance audits. These tools and mechanisms help us to be ready at all times.
Structured filing and record keeping is critical as well. In their absence, you risk getting multiple legal opinions on the same topic couple in different periods because you forget or cannot find what is already available. In addition, if you do not keep them available to others, then they leave the company when you do. Ensuring institutional memory is important, and in order to transfer know-how, you should keep those files available and accessible.
Of course if you manage a team, proactively deploying our people management and development routines throughout the year for business associates is also essential. 
Thus, what we do is more than lawyering. 
To make a long story short: We should champion the "lawyer as persuasive and integrated business counselor" operating philosophy. We should be more proactive than reactive in seeking to identify and address issues early enough to prevent the disruption and distraction and allow our businesses to be more successful and impactful. 
This Article was originally published in Issue 4.4 of the CEE Legal Matters Magazine. If you would like to receive a hard copy of the magazine, you can subscribe here.