Nataliya Cowen is a Special Counsel with the U.S. Securities and Exchange Commission, where she reviews rules of U.S. stock exchanges to ensure that they protect investors and works on various rulemakings, in particular, those related to the Dodd-Frank Act.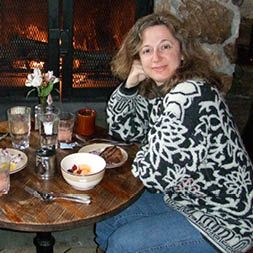 Nataliya Cowen, Special Counsel, U.S. Securities and Exchange Commission
She received her Bachelor's Degree and a Master's degree from Moscow State University in her native Russia before emigrating to the United States in 1991 and, eventually, obtaining a second-career law degree from the prestigious University of Virginia School of Law. Before turning to law, she taught Russian language and literature at several Russian and U.S. universities.  
We reached out to Ms. Cowen with some questions about her unique role, background, and experience as a Russian immigrant now working in the US government.
 CEELM: How do the education systems of Russia and the United States differ, in your experience? Which do you prefer? 
N.C.: There are different ways to compare. I can compare both as a student and a professor, because I also taught Russian language and literature at Virginia Commonwealth University, Johns Hopkins University, and George Washington after I came to the United States.  At the undergraduate level students in Russian educational institutions choose their field at the outset and then are prescribed what courses they need to take for their major. There are pluses and minuses of such an approach. On the one hand, 17-year-olds don't always know what they want to do in life. On the other hand, it encourages serious thinking at a very young age. When I started teaching in the U.S., I was shocked that my students asked me what they need to get a good grade. Russian students would be ashamed to ask such a question because they would want to project an image of caring only about knowledge and education, not about their grades and other materialistic things. This maybe has changed since I left the Soviet Union in 1991, though. At the graduate level, the difference I think is less noticeable.
 CEELM: How did you decide on the University of Virginia School of Law to get your J.D.?  
N.C.: Rankings, rankings, rankings, plus I was a resident of Virginia, which means that it was a lot cheaper.  In addition, at the University of Virginia, professors really care about their students.
 CEELM: You worked at Coudert Brothers, so you have experience in the law firm world at the highest level. Do you like working in the public sector more than in private practice? Why?
N.C.: As you probably know, Coudert Brothers was a great firm but it doesn't exist any more. Working in the public sector is more secure and you oftentimes feel that you make more of a difference for a greater good. However, I always say to young lawyers who start their careers with the government that they should actually start at a law firm and come to the government later. Nothing builds your work ethic as working for a private firm when you know that your job is on the line and you can be fired at any moment.
 CEELM: What are you doing in your current position?  
N.C.: I work on the implementation of the Dodd-Frank Act (in particular, on transparency for derivatives transactions) and on reviewing rules of stock exchanges to ensure that they protect investors.
 CEELM: What do you like most about your current position?  
N.C.: It's very intellectually stimulating and I feel that what I do makes a difference.
 CEELM: Do you have any professional contact with Russia or Eastern Europe in your current position? 
N.C.: Unfortunately not.
 CEELM: If you have to name one regret from your education or career, what would it be?  
N.C.: I don't have many regrets. This is my second career and I have tried various paths: academic, business, and government. Sometimes I think I still will try something else. There is so much in the world to do and learn.
 CEELM: What's the professional achievement you're proudest of, or most pleased about -- and why?
N.C.: Only in the United States is switching careers is so common. I studied structural and applied linguistics at Moscow State and I remember saying to my classmate who lived in Paris that I was almost finished with law school. I remember her surprise, because in other countries people start with some path and continue with this path for the rest of their life. I think I am happy (maybe proud is too much!) that I have tried (and succeeded) in different fields. And maybe I am not done yet...