Selecting a law firm seems easy: For large transactions, you choose large international law firms. For less important cases, you may opt for smaller, specialized firms. However, assessing their work may be more difficult. 
Ghelamco – the company I work for – is a real estate developer which delivers large investment projects, especially office ones. Every development project has a long life-cycle, with multiple milestones. The project starts with purchasing the land. Then we need to obtain permits necessary to start the construction process. Afterwards, agreements with contractors are signed. As the next stage, we sign agreements with tenants and ensure financing for the building. Finally, we prepare the ready and leased building for sale. 
As head of the Ghelamco legal department, I am responsible for every part of that project life-cycle. The signed agreements vary in terms of complexity and value. Sometimes they involve small amounts, but other times we sign contracts worth hundreds of millions of euros. The agreements are signed both with local partners and international companies such as banks, investment funds, and global corporations.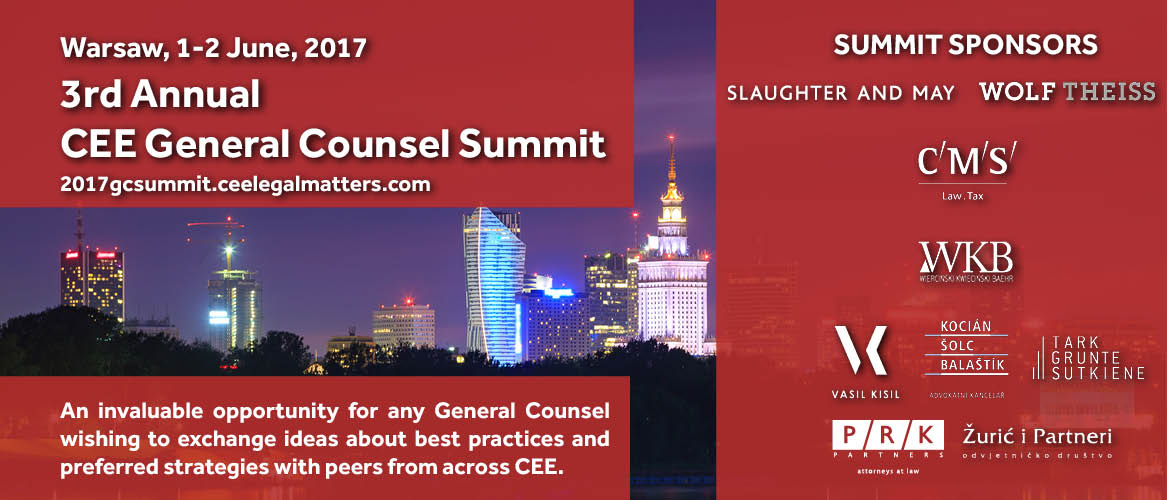 Depending on the case, we hire various kinds of law firms – both small and large. And in some investments, we cooperate with many firms. For example, with our flagship project Warsaw Spire (109 thousand square meters of office space; three buildings plus a large public space), the project has been going on for more than 10 years now. For this project, we have used nearly 15 law firms, including large, international firms as well as smaller expert firms (engaged mainly to issue opinions). The work on this project is still continuing as the final lease agreements are being concluded and the project is being prepared for sale. 
Ultimately, the choice of firm depends on the quantity and complexity of the matter. We use a simple rule here: The more complex, time- and work-consuming the issue, and the more often a quick response will be required, the bigger the law firm must be. 
Of course, the choice of a law firm also depends on costs. If the case involves a large-sum transaction, we can afford to hire a large international firm. 
The essential thing is to assess the quality of the services provided. And this may be a challenge. Therefore, law firms should pay attention to several extremely important aspects of cooperation. Failure to take them into account may result in losing a client.  
First of all, law firms should know in detail the character of their client's business. To ensure familiarity with our business, for example, for the most complicated cases we often use the services of the same, proven firms, because from the first day of the cooperation we want to be sure that the firm knows both our industry and our company. 
Second, law firms should care about their employees. This directly follows from the first item. The firm's staff is very important. Legal support involves human work and a lot depends on relationships between people. Losing a team may have a direct impact on whether the firm is chosen or not. In the case of Warsaw Spire, for instance, one of the law firms working for us experienced considerable personnel change. As a result, we ended the cooperation. 
Here again, I would like to emphasize how important it is for a firm to know the character of the project and the company the firm works for. Therefore, for a law firm, it is essential to retain the best talent. At the end of the day, it is the human being and their knowledge and skills which really matter. I often say "I stand with the lawyer," regardless of what firm he or she works for.
Third, sometimes the back office and resources matter as well. This concerns mainly large and complicated transactions, such as selling an entire building. In such a case, a good reputation is what matters, but also the firm's headcount, since the choice depends on the firm's organizational capabilities. For large transactions, we have no choice but to hire a law firm with a big team and proven standards and procedures. 
Finally, and most importantly, quality and attention to detail matter. The longer I work – and I worked more than ten years as a lawyer in an international law firm before working for the last nine as head of an in-house legal department – the more mistakes I see made by law firms. From the perspective of the head of legal department, these mistakes are very irritating. And I don't mean the big, serious, obvious ones. The most irritating ones are minor errors in documents: misspellings, language mistakes, minor shortcomings. From the client's perspective, this is unacceptable. In return for paying large legal fees, clients expect top quality. If, as head of a legal department, I am able to identify errors in documents prepared by a third-party law firm, it does not look good. 
This Article was originally published in Issue 4.4 of the CEE Legal Matters Magazine. If you would like to receive a hard copy of the magazine, you can subscribe here.