Throughout my career I have worked at small legal departments (and by that I mean departments with fewer than five people – small at least by Greek standards). They have their own characteristics and challenges. In my experience, they tend to rely heavily on the advice of external counsel, who often becomes a true partner of the in-house attorneys. This reliance becomes more pronounced when in-house counsel has to manage tasks across different jurisdictions. In those cases, engaging external counsel becomes indispensable. 
Having managed more than 40 outside counsel across the world, here are my insights on how to select and manage them, and how to evaluate their performance: 
Selecting Outside Counsel
"The beginning is half of everything," Pythagoras said. This saying also holds for the selection of the right outside counsel: When done correctly, it is likely that the relationship between the company and the law firm will be a good and fruitful one. 
There are several approaches for hiring external counsel and one size certainly does not fit all. The approach that has worked best in my experience is referrals. Working with referrals seems not to be in line with the latest tendencies on metrics and cost-benefits analyses. It can, however, be very efficient when you ask a trusted outside counsel who knows the business and the style of your company for a referral in another country or even in another practice area. The referee typically knows the law firm profile sought by the company and advises accordingly. Further, this method is especially convenient when time is of the essence and you need to appoint appropriate external counsel on very short notice.
Through referrals, it is easier to identify boutique firms that perhaps do not get much exposure online, but tend to give practical, value-for-money advice and are very conscious of a client's budgetary constraints. 
Having said that, when dealing with a jurisdiction for the first time, legal directories such as Legal 500 and Chambers and Partners can also be very helpful. 
While a small legal department may not have the resources and tools to set up a formal Request for Proposals process, beauty contests can be very effective, particularly in terms of the budget, when it comes to a large task like a major corporate transaction or important litigation. A topical example is the preparation for the General Data Protection Directive, where we will be using this RFP approach.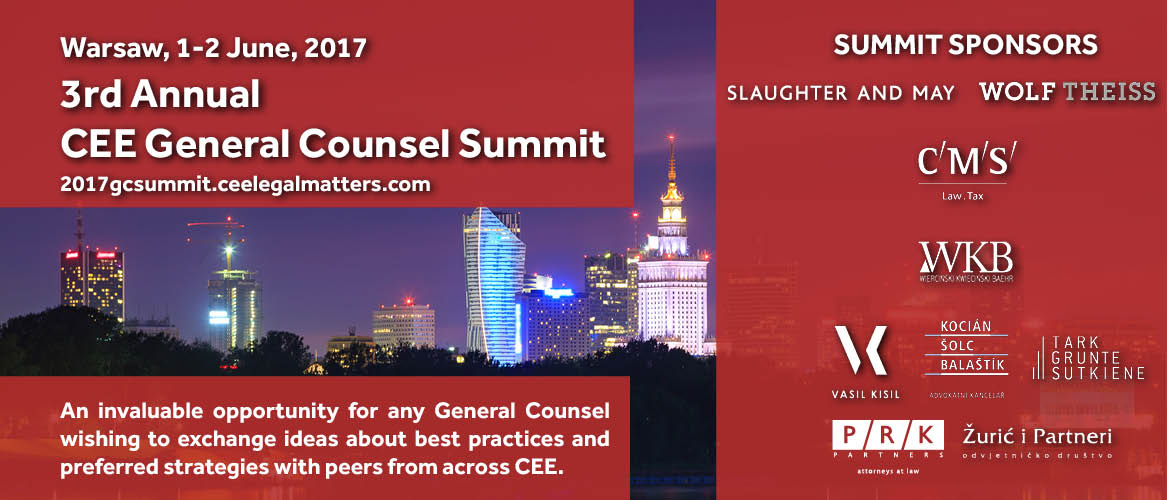 Managing Outside Counsel 
Again, small legal departments do not as a rule have access to technological case management and tracking tools. Instead, where such oversight is necessary, in-house counsel can apply some classic principles. 
For a relationship to grow and be mutually beneficial, it is very important to make expectations from external counsel clear from the outset. First, the general frame of the relationship should be set. As the external counsel will send an engagement letter with general terms and conditions, it is useful for the in-house counsel to share their own guidelines and processes for outside counsel and emphasize any matter that is especially important to then, whether related to billing, conflicts of interest, or anything else.
Once this process is complete, the parties can move forward with specific tasks. In my experience, the clearer and more precise the particular brief to outside counsel is, the better they will understand what is needed of them and the happier the in-house counsel will be with the results. This requires, of course, hands-on management by in-house counsel, including a careful review of any memos, availability to clarify any questions, and provision of feedback. I have found that the more a legal department works with external counsel, the less input and guidance the latter will need when handling a task. This is one of the great advantages of forging a strong relationship with outside counsel. 
Of course, external counsel should not be put under such pressure that he/she is unable to act. Frequent updates are essential and feedback from the legal department on specific items will always be needed, but micro-management from the in-house counsel's side is always a sign that outside counsel's performance is not ideal. 
Evaluating the Performance of Outside Counsel
As noted above, a small legal department will likely lack the tools for streamlining the assessment of law firms so will need to employ more intuitive and organic processes. Either way, evaluating the performance of outside counsel will come down to two key factors: results and billing. Each company is different and each in-house attorney values different aspects of a firm's performance. Nevertheless, all legal departments appreciate practical, hands-on advice that is delivered promptly. When such advice is accompanied by reasonable fees that are within the initial estimate or budget, then that's an ideal situation. 
Two other factors that can make or break a long-term relationship are responsiveness/communication and personal chemistry. This latter consideration, which is far removed from analytics and metrics and corresponds to the human part of a professional relationship, comes into play only when the three first criteria are fulfilled. 
Essentially, all of the above translate to trust, which is, in my view, the cornerstone of the partnership between in-house and outside counsel.  
This Article was originally published in Issue 4.4 of the CEE Legal Matters Magazine. If you would like to receive a hard copy of the magazine, you can subscribe here.