You'll read in this issue stories from other colleagues' experience - that is, stories from the past. I will try a different approach and will give you instead a story from the future. This will be about how technology helps with resource optimization – which is what those with a less rich vocabulary mean when they say "doing more with less."
In fact, if we want to see what success will look like for our legal departments in the field of resource optimization, we should probably take this expression to its logical conclusion: the pinnacle then would be to do "Everything with Nothing!"
So, here's my suggestion for the next vision of the Legal Department: A Legal Department without Lawyers. 
For those of you laughing, need I remind you that we already have cars without drivers? I guess you are not laughing any more …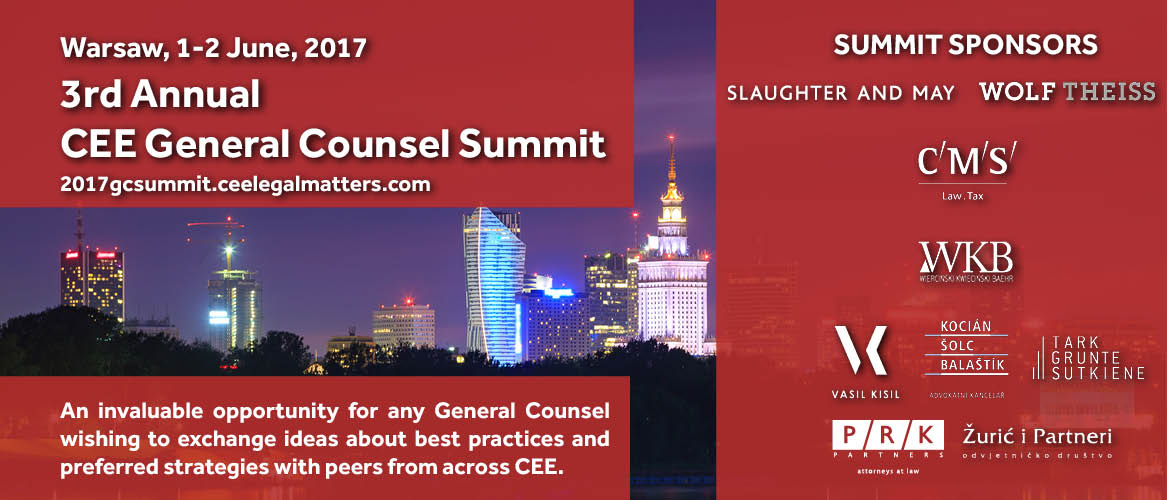 And maybe you have heard about ROSS? ROSS is the first artificially intelligent lawyer, hired last year by the BakerHostetler Law Firm. You ask questions in plain English and ROSS reads through the entire body of law before returning a cited answer, monitors the law around the clock to notify you of new court decisions that can affect your case, and narrows down to only the most highly relevant answers. He also excels in writing memos.
Wouldn't that be fantastic? I can see how ROSS, or his cousins when they are ready, will be a perfect lawyer for our in-house legal departments: He (or is it She?) would be able to review thousands of contracts requiring approval at the blink of an eye, or go through the hundreds of daily emails, prioritize them, and respond in minutes (having of course gone through the full chain of previous emails on the subject). Or, even better, attend a full day's meetings without a yawn, meticulously taking notes, checking for legal compliance of projects on the spot. And don't get me started on what a piece of cake a due diligence assignment would be for ROSS.
Amazingly ROSS would do all these using a casual, understandable language – which is usually quite a challenge for any one of us…
And, wait, there's more good news! ROSS would never ask for a salary increase, a promotion, or moral recognition. ROSS would not care about health insurance, childcare reimbursement, employee stock options, and couldn't care less if the cafeteria offers free food or not. (Although he might be interested in a company-owned driverless car). Talk about resource optimization, right?
I am pretty sure that all CEOs will appreciate the warm friendliness of an artificially intelligent lawyer. Investors and Regulators will be extremely happy to know that legal advice is being provided not by fallible humans but by cost-efficient and all-knowing ROSSes. Our non-lawyer colleagues – our internal clients – will be excited to interact with cyber attorneys, tell them about their needs, and receive the most logical of answers. 
Certainly, no one will care that their most trusted business partner will not have what Richard Susskind, the author of a book titled The End of Lawyers?, calls "The Moral Capability", where professionals take responsibility for what they do and are driven by a sense of right and wrong.
And what's better, when you take risks that could even lead you to jail, than to consult a machine – sorry, an artificially intelligent counsel? ROSS will surely have a risk matrix assessment tool which would far exceed the capabilities of the thoughtful risk taking approach we use – and clients will just love this.
So, back to my vision: Let's optimize the most precious of our resources – ourselves –  not by improving our technical and soft skills, not by employing better techniques, not by aligning with the business needs nor by working more efficiently with external counsel, but just by eliminating us altogether.
The only downside I see is that you can't have a good joke about an artificially intelligent lawyer. But I'm sure we can manage with fewer lawyer jokes, right?
This Article was originally published in Issue 4.4 of the CEE Legal Matters Magazine. If you would like to receive a hard copy of the magazine, you can subscribe here.