The rapid development of technology and its impact on our daily lives can be witnessed in everything we do. From e-commerce to remote control of the temperature at our homes, technology has changed the way that we manage our daily tasks. Similarly, in the legal industry, technological developments – from advancements in standard legal tasks to big data analytics – are all taking center stage in the work being done to improve the provision of legal services.
Nonetheless, the way lawyers operate has changed little in the last twenty years. Although we use new tools and devices, supported by information and communications technology, we often do so in a way that merely replaces the old functionality without truly embracing the power of technology in a bid to become industry leaders and to improve our professional lives. 
Being only responsive to the rapidly changing market landscape is no longer an option. Lawyers must play a vital role in the ongoing technological revolution, proactively supporting their clients, regardless whether they are working within a business structure or as outside counsels. Legal professionals cannot view themselves anymore as lone wolves (or members part of wolf packs), who seek, create, and deliver legal analysis. The time when one could render legal advice and shield it with disclaimers are definitely over. In today's business environment, lawyers must be part of a project team, working hand in hand with other divisions to deliver a result. Clients want long-term solutions that best meet their needs and that help them to navigate changes. They want to have advisors on board who understand them. To achieve that we must align our actions with business and work at its pace – and in this process technology can be a blessing. 
Luckily for us, an array of technological tools and services designed to help improve legal services have emerged in recent years. These new software packages can save time for lawyers who are then able to focus on clients or business development rather than busywork that can be automated. These products include management software, dedicated document management systems, case preparation and litigation support tools, e-discovery tools, trial specific software, document encrypting tools, and cloud-based research products and services. We can already observe that this field is being explored by the big law firms and venture capitalists, working with early-stage legal tech companies. Capital providers are assuming a bigger role because, apart from financing, they bring to the table support for the venture that is being financed in various forms, from access to top legal minds to the provision of free office space on their premises. Connections between law firms and venture capitalists may thus be a key source of general institutional support for high-technology entrepreneurship in the legal technology industry. Recent studies show that in the future the business of law will require fewer general support staff members, junior lawyers, and generalists – and more legal technicians and project managers. Indeed, tech skills in the areas of digital communication and collaboration, computer and data science, and statistics will become the coin of the realm in our profession.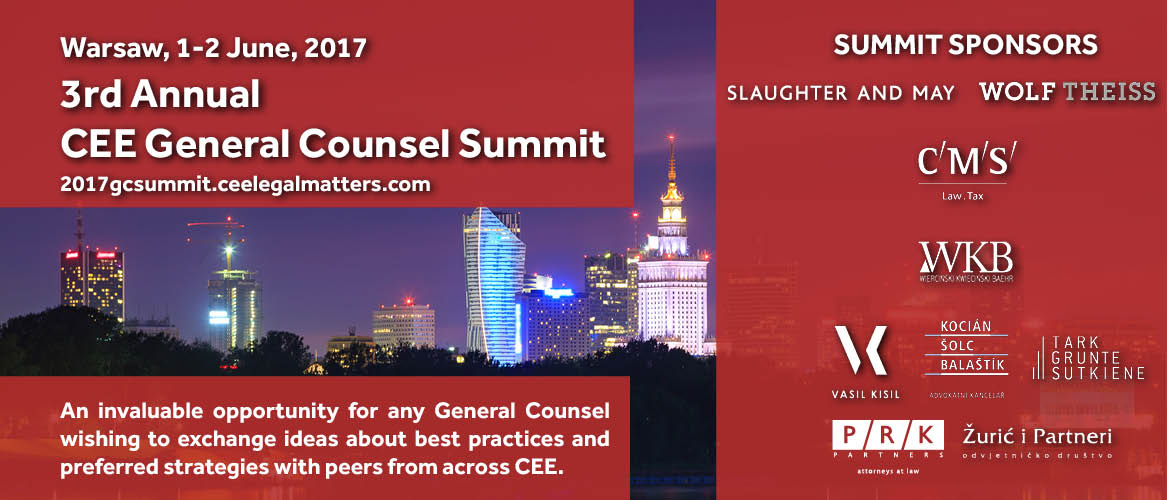 New technologies have also given rise to new legal outsourcing services, which are changing the legal industry. Clients are no longer willing to pay for high numbers of billable hours when they are aware that many tasks can be done faster and cheaper. Paralegals and associates who once devoted hours for document review can be now easily replaced by e-discovery processes. In a constant pursuit for efficiency and optimization, clients expect more for less, which has made the legal market even more competitive. Fresh players have entered the market, providing clients with automated and cost-cutting solutions. Many see automation as the way forward, making projects smarter and more efficient. Legal automation won't be un-invented, and – eagerly or not – more and more firms will need to adopting it out of necessity. 
Unfortunately, those trends are not reflected by advancements in either the management models used or in management decision-making ability. Senior leadership is often at odds with innovation and creative thinking, which slows the progress of these trends. At the other extreme are younger lawyers who may very often bring to table the best combination – background in law along with tech savvy, making them perfect for the challenges of the modern economy. Therefore, this gap should be properly addressed, in order to implement innovative concepts. 
One cannot forget the other important aspect of technology to be dealt with by lawyers: The impact of technological advancement on society. Traditional rules of law and old legal institutions stay alive when they still have a purpose  – or, at least, when they do not interfere with the demands of current life. Due to these recent technology developments, however, we soon will face major changes in the legal framework. The law, realizing its integrative functions, should respond appropriately to the new socio-economic relations which are developing dynamically. Rapid and unstoppable scientific and technological development triggers urgency for new regulations to adapt to new times and lawyers have proved adept at turning old legal institutions to new purposes or creating new ones to address issues hitherto unknown to us. 
Nowadays, consumers expect high-tech companies to introduce new products frequently and to offer more choices as well. The product life cycle is shortened, demanding more engineering development efforts, so equipment must increase capabilities, becoming more powerful and intelligent. Based on Moore's Law, the computing power in the Internet of Things (IoT) devices keeps growing and this increasing computational power enables a more complex running of algorithms and more autonomous IoT devices. 
Indeed, if one looks at the automotive industry, one will see that the future is already here. A car's performance, for example, can be changed by altering the software settings. Cars communicate information between one another to avoid traffic jams. People consider just using cars, instead of owning them. And so on.
Although for some it might sound too far-fetched and speculative, in the near future we will share a world with robots. Given the state of development, if correct measures are not taken, then the future might not be much different from what has been depicted in the Terminator movie series. Therefore, we will need rules and procedures to address such issues as safety, liability, privacy, or legal personality for artificial intelligence (AI). This vision would need consideration at different levels, including the asking of difficult ethical questions. We cannot forget that at the end of the day we want to shape a better future that will expand our understanding of what is possible. The crucial role of lawyers in this endeavor will be to pave the way to "singularity," where humans and robots will share spaces and collaborate closely. 
Certainly, the fascinating topic of robotics/AI, given the significant public attention currently devoted to it, will soon be covered by lawyers in order to fully exploit its economic potential and to guarantee a standard level of safety and security. 
We are already hearing about the concept of machines owning themselves. That would trigger yet more legal issues related to inheritance or insolvency law, to name just a few. Regulatory standards for robots must be meticulously planned – and legal professionals will need to take the lead on setting this legislation. To do that successfully, however, lawyers will need to have a much greater understanding of this fast-evolving field than they do at present. Only when equipped with knowledge and skills can we conclude how to move forward, especially as regards legislative measures. 
There is little doubt that technology is having a huge impact on how we live, work, and play –  and indeed, it blurs the lines between the three. Like many other sectors, the legal world – and how law is practiced – has been dramatically affected by the advances in technology. We can either embrace it or ignore it – in other words, embrace disruption or be disrupted. If we choose the latter, we may end up standing still while everyone goes forward. Legal professionals who want to thrive in modern business must lean towards technological transformation. 
The great news is that lawyers have the tools at their disposal to enable this change. The digital revolution offers us the chance to compete, and it provides law firms and legal departments with the ability to transform into something much more exciting. The legal profession will not disappear, but it will surely change due to technology. This shift will most probably trigger new forms of what being a lawyer means. The sooner we accept it as the new normal the better off we're going to be! After all, wouldn't it be nice to have an AI legal assistant around that operates within legal and ethical boundaries that have been set forth by the sovereign? There's no doubt we are living in "interesting times," as the Chinese used to say.
This Article was originally published in Issue 4.4 of the CEE Legal Matters Magazine. If you would like to receive a hard copy of the magazine, you can subscribe here.