After working for over ten years in a large international law firm in the United States and another six years in an in-house capacity in Austria I have come to the conclusion that the team you create is the key to your success as a leader. No matter how smart, talented, driven or passionate you may be as a general counsel, the success of your legal department depends in a large part to a strong and motivated team that works well together in accomplishing the tasks and goals that come along.
While cost-cutting is paramount in many organizations, no large company will be able to thrive without having a strong legal department. Investing in and maintaining the in-house legal team will reduce legal risks, contribute to the business's general success, and ultimately reduce external legal costs. Thus, we must consider how one builds this strong legal team. 
My experience has led me to believe that building an effective legal department rests on four pillars: (a) Being judicious in selecting a one's employees; (b) Giving team members freedom in how they do their work; (c) Being appreciative of everyone's contributions; and (4) Being a good role model. 
Be careful in who you pick to join the team. I have learned that choosing individuals who possess a similar work ethic is of great importance, and I have found it very helpful to have existing members of my team – in particular my deputy – participate in the hiring process. Getting their views on how they think a new member may fit into the existing team is indispensible.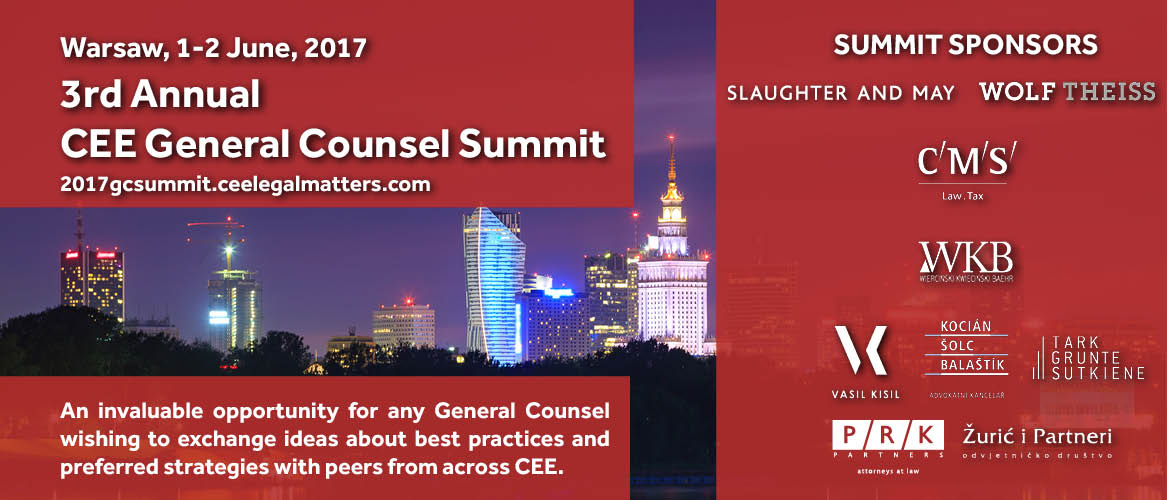 The second pillar of a strong legal team is freedom/trust. When I worked in an international law firm as an outside counsel to large corporations I appreciated the freedom I was given by my bosses to do my tasks. None of the partners of my law firm micromanaged me. Their primary concern was the result I delivered. After going in-house I discovered that micromanagement was often the norm. Subsequently, after taking on the role as general counsel, I made trust and freedom the guiding values of the legal team. Consequently, with the increasing demand for in-house lawyers to be available and reachable at all times, I believe that more flexible work arrangements should be available. While this may not be true for every business department, legal departments are functioning more and more as in-house "law firms" serving and supporting all business units in a company. Its employees should have the freedom to arrange their work day and/or environment more freely, especially as workers that are trusted and given more freedom are more productive and happier. 
The third pillar is building a team where everyone's contribution is appreciated. There are many administrative tasks (record keeping, archiving, maintaining and updating databases, etc.) that need to be dealt with on a daily basis. This work is as important to the success of the legal department as doing legal research or writing legal memoranda. Also, this is the type of work that cannot be really outsourced. I have learned that it is imperative for me to respect the members of the legal team that perform paralegal tasks and to encourage the attorneys to value these tasks as an essential part. 
The final pillar of a strong legal team is the GC herself. She should not demand more from her employees than she demands from herself. Do not expect your employees to be high performing if you do not live up to these expectations yourself. The competence of the GC serves as a standard for the legal team. Thus, if the GC is smart, hard working, and ethical, the legal team will have a standard to uphold. 
Currently my big challenge is maintaining a strong legal team in light of the fact that the company we are working for will be liquidated in the near future. HETA Asset Resolution is a wind-down company owned by the Republic of Austria. Its statutory task is to dispose of the non-performing portion of Hypo Alpe Adria Bank, nationalized in 2009, as effectively as possible while preserving value. The more successful the employees of HETA are, the more quickly they are going to lose their jobs. Nevertheless, as the wind-down progresses the more legally complex the situation becomes (i.e., assets remaining to be sold are often subject to complex disputes, subsidiaries cannot be liquidated because they are still involved in numerous litigations, etc.). 
In light of our situation I have found it crucial to maintain a motivated and effective in-house legal team committed to actively trying to resolve these issues. The four pillars which I have described above have helped me develop and nurture such a team to facilitate my company's goals during its wind-down process. 
This Article was originally published in Issue 4.4 of the CEE Legal Matters Magazine. If you would like to receive a hard copy of the magazine, you can subscribe here.