On June 30, 2016, CEE Legal Matters reported that Noerr had advised Target Global on a multi-million dollar investment in ZnanyLekarz sp. z o.o. (which does business as "DocPlanner"). 
DocPlanner Chief Financial Officer Peter Bialo agreed to answer Five Questions about the deal.
CEELM:
First, congratulations on your recent successful investment round. Were there any other investors involved in the round, beyond Target Global? 
P.B.: Thank you. Aside from Target Global, one of our investors from the previous round, EBRD (via its Venture Capital Investment Programme), and ENERN Investments joined the syndicate for this latest round. We have now raised USD 34 million in four rounds in total, making us one of the biggest, if not the biggest, Polish-based recipients of venture capital funding in history.
CEELM:
How, if at all, was this investment round different in terms of how it was structured?
P.B.: The deal was very similar to the previous one, only the amount was significantly greater. The use of the proceeds, however, is quite different, since we have used most of the investment to make a large acquisition of Doctoralia, a Spain-based competitor. This was a transformational deal that will give us access to numerous Latin American markets where Doctoralia was the clear traffic leader.
CEELM:
What do you believe were the most important unique selling points of the company in attracting the new investors?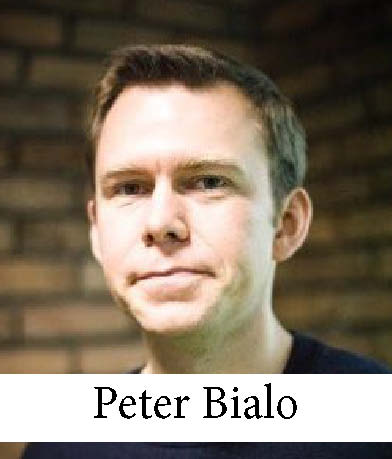 P.B.: Our strong track record of growth since commencing operations in 2012 was probably the most compelling factor. This stems from a number of sub-factors such as a focus on product development, an experienced and diverse management team, and strong execution (especially in sales). Secondly, the huge market opportunity which is the still undisrupted healthcare space was also super attractive for Target. Finally, Docplanner is now one of the world's largest players in the online healthcare booking sector and is uniquely positioned to consolidate the market further.
CEELM:
From your end, what were the biggest challenges in concluding the deal?
P.B.: There were a few sticky negotiation points in the documents this time around, which is always the case, but Target's pragmatic approach helped us get the deal across the finish line quite swiflty. This affirmed our previous belief that selecting the right investor with a consistent long-term strategic vision as management, good business understanding, and supportive character is a crucial decision that shouldn't be taken for granted.  
CEELM:
To the extent you can reveal them, what are the company's plans in terms of using the newly accessed capital?  
P.B.: As I mentioned earlier, a bulk of the money has gone to acquiring Doctoralia, with the remainder to be spent on bolstering positions in key markets (Poland, Turkey, and Italy) and commercializing the main Doctoralia countries. Furthermore, we will continue to invest in developing the product in order to provide doctors with a more comprehensive practice management tool.